Ductless Mini Split Installations & Repairs
MJK Mechanical provides services for Furnaces, Heat Pumps, Ductless Mini Splits, Boilers and more.
Residential Ductless Mini Split Installation & Repair
For heating and cooling systems, homeowners are presented with a multitude of options. Among these, the ductless mini-split air conditioner and heater stands out as an exceptional choice for those seeking energy efficiency, ease of installation, and minimal maintenance. Ductless mini-splits, beyond their undeniable performance benefits, also bring the gift of tranquility, as they operate with a whisper-quiet demeanor, making them an ideal selection for homes where noise levels are a paramount concern.
Ductless mini-split systems usher in a host of advantages over traditional heating and cooling systems, making them an increasingly popular choice among homeowners. Firstly, the installation process is remarkably straightforward and far less intrusive compared to the complexities of traditional ductwork systems. This not only translates to lower installation costs but also greater flexibility in choosing where to place these systems within your home.
Energy efficiency is another hallmark of ductless mini-splits. These systems allow for precise temperature control in individual rooms, eliminating the need to heat or cool unused spaces. This targeted approach to heating and cooling can lead to substantial energy savings over time, putting money back in your pocket and reducing your carbon footprint.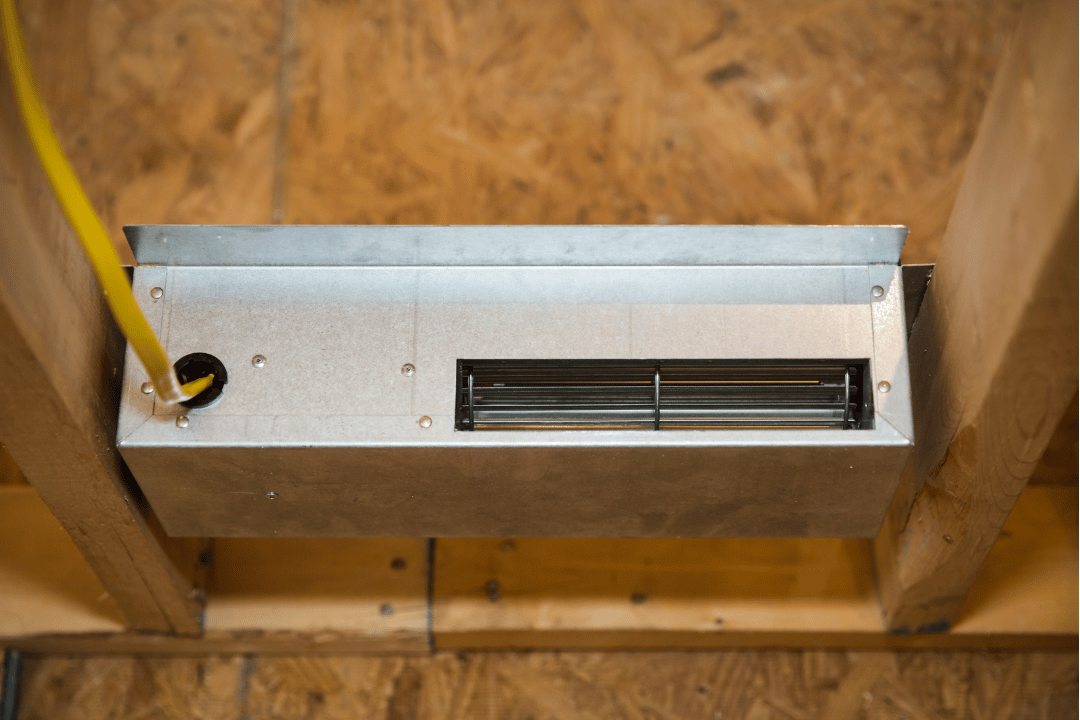 MJK Mechanical takes pride in offering top-notch ductless mini-split installation and repair services to the Chester County, PA community. With over 15 years of experience in the field, our track record speaks to our commitment to excellence. Our team of certified technicians brings a wealth of expertise to the table, ensuring that your ductless mini-split system is installed and maintained to the highest standards.
Whether you're considering the installation of a ductless mini-split system for its energy efficiency and flexibility, or if you require repairs for an existing system, MJK Mechanical is your trusted partner. We are dedicated to providing the best possible service to our customers, ensuring that your home remains comfortable and your investment is well-placed. Contact us today to dive deeper into the benefits of ductless mini-split systems and to explore our installation and repair services. Experience the MJK Mechanical difference – your key to optimal home comfort in Chester County, PA.
Get a Free Estimate!
Fill out the form and receive your free estimate!
Commercial Ductless Mini Split  Heating and Cooling Installation & Repair Services
Ductless mini-split systems are fast gaining popularity in a diverse range of commercial settings, including office buildings, retail stores, and various other types of businesses. This surge in adoption is driven by a compelling array of advantages that these systems offer over their traditional ducted counterparts.
Foremost among these advantages is the significant improvement in energy efficiency. Ductless mini-splits excel in providing precise temperature control, eliminating the need to heat or cool large, unused spaces. This targeted approach results in substantial energy savings, a crucial consideration for businesses looking to reduce operational costs and enhance sustainability.
The ease of installation is another notable advantage of ductless mini-split systems. Traditional ducted systems can be complex and time-consuming to install, often requiring significant renovations and disruptions. Ductless systems, on the other hand, offer a streamlined installation process that is less invasive and more cost-effective. This not only minimizes downtime for your business but also opens up greater flexibility in terms of system placement and layout.
MJK Mechanical, with our extensive experience and expertise, is the ideal partner to navigate this transformative shift in commercial HVAC. We offer top-tier ductless mini-split installation and repair services designed to cater to the unique needs of your business. Our team of seasoned professionals is well-versed in the intricacies of these systems, ensuring that they are installed and maintained to the highest industry standards.
CALL FOR A FREE ESTIMATE. 610.955.8997