Faucet & Garbage Disposal Installation and Repair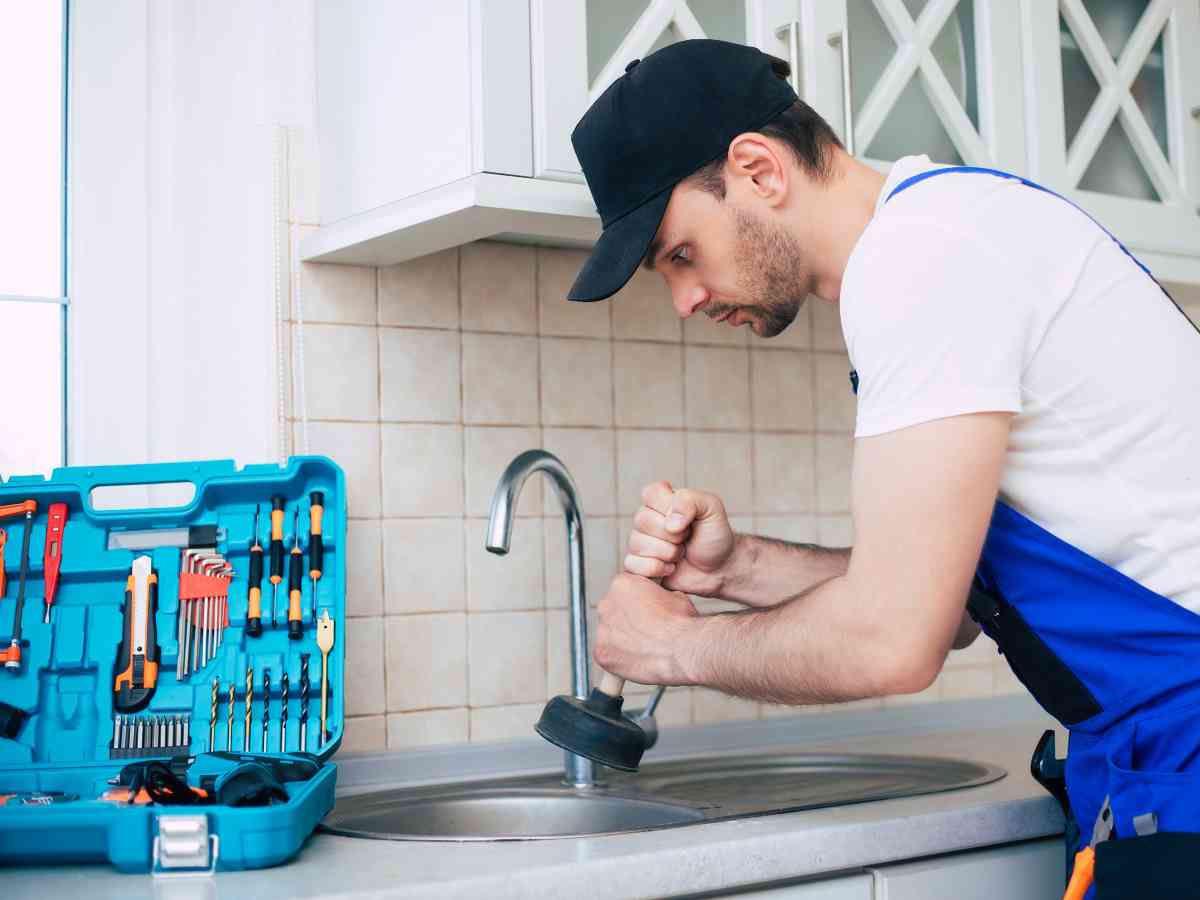 Your Trusted Source for Plumbing Solutions
At MJK Mechanical, we understand the importance of a well-functioning kitchen and bathroom. Whether you're preparing meals, washing dishes, or simply enjoying a refreshing shower, your faucets and garbage disposal play a significant role in your daily routine. That's why we offer a comprehensive installation and repair service to ensure these essential fixtures remain in peak condition.
MJK Mechanical for All of Your Faucet & Garbage Disposal Needs
Experience & Expertise : With years of experience in the plumbing and HVAC industry, our dedicated team of experts possesses in-depth knowledge of sewer and drain systems. We have the experience to handle projects of all complexities, from residential to commercial properties.
Prompt & Professional Service: A malfunctioning faucet or garbage disposal can disrupt your daily life. We prioritize fast response times, ensuring your plumbing issues are resolved with minimal disruption. Our technicians arrive on time and are equipped to address your needs efficiently.
Quality Solutions: MJK Mechanical believes in providing quality and long-lasting solutions. We diagnose the root causes of your faucet and garbage disposal problems and provide comprehensive, lasting solutions to ensure these fixtures continue to serve you reliably.
Our Faucet & Garbage Disposal Services:
Faucet Installation: Whether you're upgrading your kitchen or bathroom fixtures or need to replace a malfunctioning faucet, our expert technicians can install a wide range of faucets, including single-handle, double-handle, pull-down, and touchless options.
Faucet Repair: Dripping faucets can waste water and money. Our team can diagnose and repair the issue, whether it's a worn-out washer, a corroded valve, or a more complex problem.
Garbage Disposal Installation: Installing a garbage disposal can make kitchen cleanup a breeze. Our technicians are experienced in installing various models and will ensure it integrates seamlessly with your sink and plumbing system.
Garbage Disposal Repair: When your garbage disposal is clogged, jammed, or making unusual noises, our team can provide efficient repair services to get it back to peak performance.
Why Faucets & Garbage Disposals Matter
Faucets and garbage disposals are essential fixtures in your home that contribute to convenience, hygiene, and overall well-being. Ensuring they are in excellent working condition can save you money on water bills and make your daily routine more efficient. A malfunctioning garbage disposal can lead to plumbing issues, and dripping faucets can cause water damage and waste resources.
At MJK Mechanical, we take pride in our commitment to providing dependable, efficient, and cost-effective faucet and garbage disposal installation and repair services. Your satisfaction and the functionality of your fixtures are our top priorities. Don't let plumbing problems disrupt your life; contact us today, and we'll have your faucets and garbage disposal working like new.
Get a Free Estimate!
Fill out the form and receive your free estimate!
1. Comprehensive Plumbing Expertise:
Experience a world where your plumbing needs are met with utmost precision and dedication. We offer an expansive suite of services, addressing all aspects of plumbing services with deep expertise.
2. Safety and Reliability Ensured:
Safeguard your spaces with our determined commitment to safety and reliability. This ensures your residential and commercial properties are protected and function with seamless integrity in all plumbing facets.
3. Exceptional Customer Experience:
We wholeheartedly embrace every client with a seamless, transparent, and supportive customer experience. From your initial inquiry to post-service follow-up, we ensure a smooth path through all your plumbing challenges with skilled and dependable hands.
Avondale, PA | Chadds Ford, PA | Centerville, DE | Chester Heights, PA | Concordville, PA | Glen Mills, PA | Hockessin, DE | Kennett Square, PA | Landenberg, PA | Marshallton, PA | Oxford, PA | Villanova, PA | Rosemont, PA | Bryn Mawr, PA | Gladwyne, PA | Malvern, PA | Paoli, PA | Chester Springs, PA | King of Prussia | Exton, PA | Phoenixville, PA | Broomall, PA | Newtown Square, PA | Unionville, PA | West Chester, PA
New Jersey
Swedesboro, NJ | Penns Grove, NJ| Carneys Point, NJ | Pennsville, NJ | Woodstown, NJ | Mullica Hill NJ | Paulsboro, NJ | Woodbury, NJ | Glassboro, NJ | Deptford, NJ | Washington Township, NJ | Gloucester County | Salem County
Delaware
| Wilmington, DE | Hockessin, DE | New Castle County, DE |