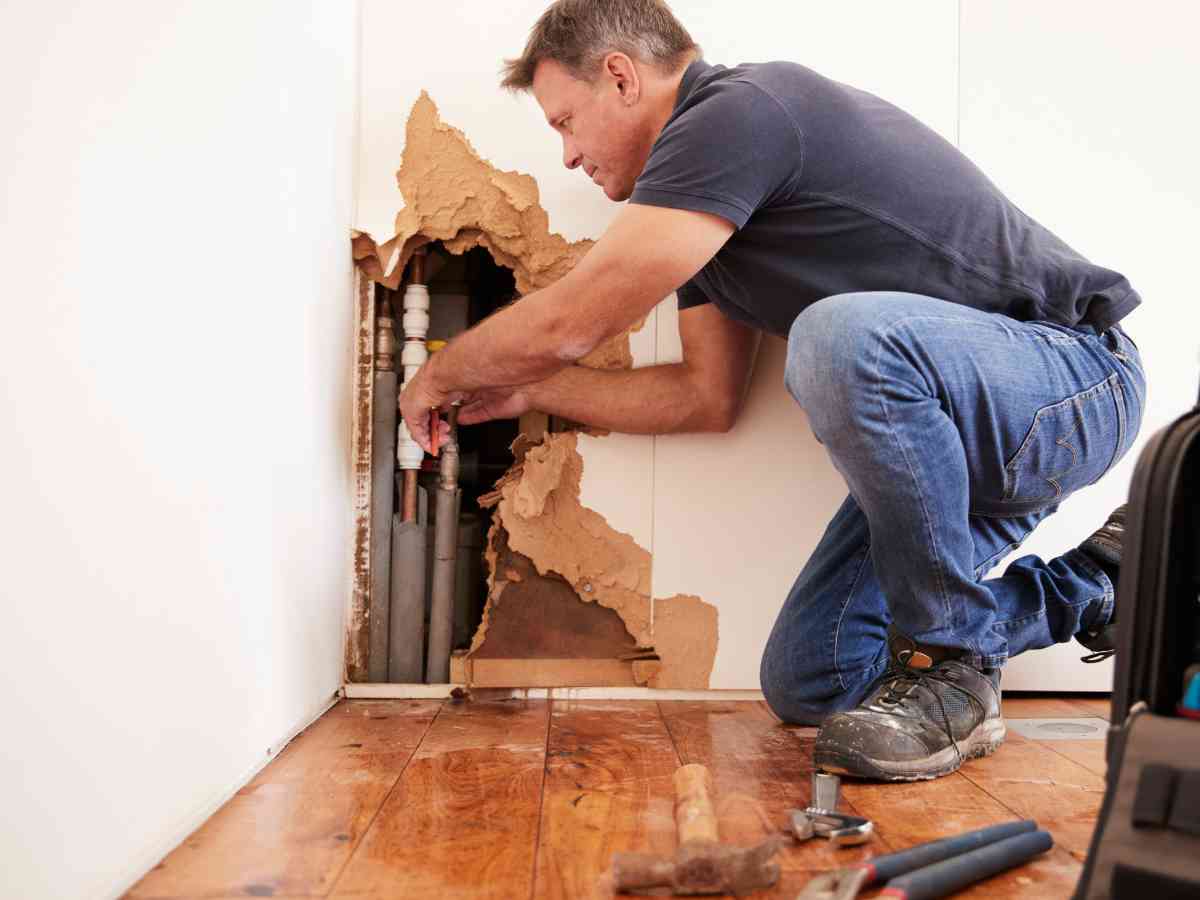 Your Trusted Solution for Pipe Repairs
When it comes to the plumbing infrastructure of your home or business, there's nothing more important than ensuring that your pipes are in excellent working condition. At MJK Mechanical, we understand that even a minor pipe issue can lead to major headaches. That's why we offer a comprehensive and professional pipe repair service, designed to address your needs promptly and effectively.
Why Choose MJK Mechanical for Pipe Repair?
Experience and Expertise : With decades of experience in the plumbing industry, our team of dedicated professionals possesses the knowledge, skills, and expertise required to tackle pipe repairs of all shapes and sizes. Whether it's a small leak, a burst pipe, or a complex system overhaul, we have seen it all and know how to fix it.
Prompt Response: We recognize that pipe issues can lead to water damage, inconvenience, and even health hazards. That's why we prioritize rapid response times. When you reach out to MJK Mechanical, expect our team to arrive promptly, equipped with the right tools and materials to handle your repair efficiently.
Quality Repairs: Our commitment to quality is unwavering. We don't just provide temporary fixes; we address the root causes of your pipe problems to ensure long-lasting solutions. Our goal is to prevent future issues and minimize the likelihood of a repeat service call..
Our Pipe Repair Services:
Leak Repairs: Whether it's a small, nagging drip or a more significant leak, we have the expertise to fix it. We'll pinpoint the source of the leak, repair or replace the damaged section, and ensure your pipes are watertight once again.
Burst Pipe Repairs: Burst pipes can cause significant damage. Our team is well-prepared to handle burst pipe emergencies. We'll isolate and repair the damage, minimizing water loss and property damage.
Sewer and Drain Pipe Repairs: Issues with sewer and drain pipes can lead to foul odors and unhygienic conditions. Our team can quickly and efficiently address these problems, restoring proper drainage and sanitation.
Pipe Relining and Replacement: In some cases, a complete replacement or relining may be necessary. We have the skills and equipment to undertake these more extensive projects, ensuring your plumbing system operates smoothly.
Preventive Maintenance: To avoid pipe issues in the first place, consider our preventive maintenance services. Regular inspections and maintenance can extend the lifespan of your pipes and prevent costly repairs.
Why Should You Get Your Pipes Fixed?
Addressing pipe issues promptly is crucial to prevent extensive water damage, reduce water wastage, and maintain the safety and health of your property. Ignoring pipe problems can lead to increased utility bills and the risk of mold growth, structural damage, and more.
At MJK Mechanical, we take pride in our commitment to providing dependable, efficient, and affordable pipe repair services. Your peace of mind and the integrity of your plumbing system are our top priorities. Don't let pipe issues disrupt your life or business; contact us today, and we'll have your plumbing system back in prime condition in no time.
Get a Free Estimate!
Fill out the form and receive your free estimate!
1. Comprehensive Plumbing Expertise:
Experience a world where your plumbing needs are met with utmost precision and dedication. We offer an expansive suite of services, addressing all aspects of plumbing services with deep expertise.
2. Safety and Reliability Ensured:
Safeguard your spaces with our determined commitment to safety and reliability. This ensures your residential and commercial properties are protected and function with seamless integrity in all plumbing facets.
3. Exceptional Customer Experience:
We wholeheartedly embrace every client with a seamless, transparent, and supportive customer experience. From your initial inquiry to post-service follow-up, we ensure a smooth path through all your plumbing challenges with skilled and dependable hands.
Avondale, PA | Chadds Ford, PA | Centerville, DE | Chester Heights, PA | Concordville, PA | Glen Mills, PA | Hockessin, DE | Kennett Square, PA | Landenberg, PA | Marshallton, PA | Oxford, PA | Villanova, PA | Rosemont, PA | Bryn Mawr, PA | Gladwyne, PA | Malvern, PA | Paoli, PA | Chester Springs, PA | King of Prussia | Exton, PA | Phoenixville, PA | Broomall, PA | Newtown Square, PA | Unionville, PA | West Chester, PA
New Jersey
Swedesboro, NJ | Penns Grove, NJ| Carneys Point, NJ | Pennsville, NJ | Woodstown, NJ | Mullica Hill NJ | Paulsboro, NJ | Woodbury, NJ | Glassboro, NJ | Deptford, NJ | Washington Township, NJ | Gloucester County | Salem County
Delaware
| Wilmington, DE | Hockessin, DE | New Castle County, DE |