MJK Mechanical: Expert Plumbing Services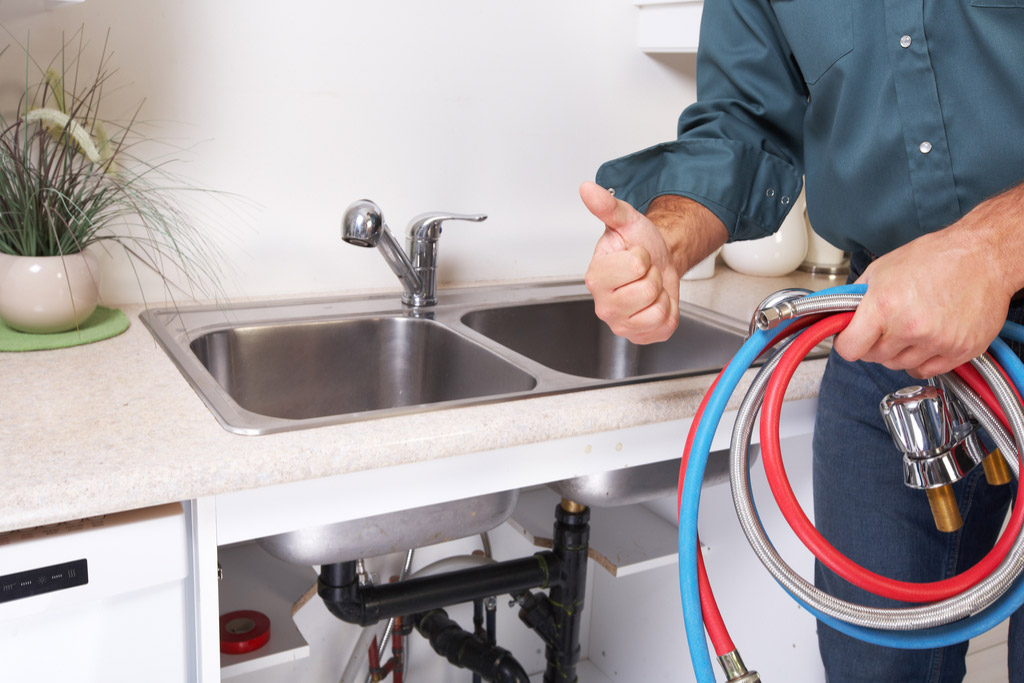 Welcome to MJK Mechanical, your reliable destination for premium Plumbing Services. At MJK Mechanical, we acknowledge that plumbing challenges can disrupt your everyday routine and create unwarranted inconvenience. Hence, we proudly present a wide array of plumbing services aimed at ensuring the seamless operation of your residence or commercial establishment. Our commitment to customer pleasure, coupled with our expertise, makes us the preferred choice for plumbing solutions in our region.
At MJK Mechanical, we understand the pivotal role that water heaters play in ensuring comfort and convenience in your home or business. A consistent supply of hot water is not merely a luxury; it's a necessity for everyday tasks such as bathing, cleaning, and cooking.Our professional team specializes in providing water heater services, covering installation, repair, and maintenance, ensuring you never have to face the inconvenience of unexpected cold showers or disruption in your activities. Please explore our comprehensive solutions to ensure your water heater operates efficiently all year round.
The health of your plumbing system heavily relies on the integrity of your pipes. MJK Mechanical is proficient in addressing an array of pipe-related issues, from minor leaks to significant bursts, ensuring that the water flows smoothly and reliably throughout your property. Whether it's a pesky leak that's increasing your water bill or a destructive burst that's causing water damage, our certified plumbers utilize the latest technologies and methods to diagnose and repair pipe issues, safeguarding your property against potential water damage and mould growth.
Protect your basement against flooding and water damage with MJK Mechanical's expert sump pump services. Our professional team ensures that your sump pump is always in peak working condition, diligently redirecting water away from your property during heavy rains or potential flooding. From installation and maintenance to emergency repairs, we guarantee robust protection against water intrusion, safeguarding the structural integrity of your property and offering peace of mind, especially during heavy downpours.
Experiencing slow drains or unpleasant odours? MJK Mechanical's plumbing is here to put an end to all your sewer and drain woes. A compromised sewer or drain system can be a significant inconvenience and pose potential health risks. Whether you require a simple cleaning, repair, or full-scale replacement, our team employs state-of-the-art equipment and seasoned expertise to ensure your wastewater flows unrestrained, safeguarding your property from backups and ensuring a hygienic environment.
Your faucets and garbage disposal are paramount in maintaining a smooth and efficient kitchen operation. MJK Mechanical takes pride in offering stellar services that cover everything from leaky faucets to malfunctioning garbage disposals. Our expert plumbers are adept at swiftly identifying and addressing issues, ensuring minimal disruption to your daily activities. So whether it's a faucet that needs fixing or a garbage disposal that needs attention, count on us to deliver quick and efficient solutions that stand the test of time.
Ensuring the safe and efficient operation of your gas lines is of the highest importance to us at MJK Mechanical. From installation and repairs to comprehensive inspections, our licensed and experienced plumbers are committed to ensuring the safe and efficient operation of your gas lines. We prioritize your safety, employing rigorous checks and sticking to strict safety protocols, thereby assuring you of a secure and reliable gas supply to your property. In every service, MJK Mechanical strives to provide a seamless customer experience with top-notch plumbing solutions that cater to your specific needs. 
Get a Free Estimate!
Fill out the form and receive your free estimate!
1. Comprehensive Plumbing Expertise:
Experience a world where your plumbing needs are met with utmost precision and dedication. We offer an expansive suite of services, addressing all aspects of plumbing services with deep expertise.
2. Safety and Reliability Ensured:
Safeguard your spaces with our determined commitment to safety and reliability. This ensures your residential and commercial properties are protected and function with seamless integrity in all plumbing facets.
3. Exceptional Customer Experience:
We wholeheartedly embrace every client with a seamless, transparent, and supportive customer experience. From your initial inquiry to post-service follow-up, we ensure a smooth path through all your plumbing challenges with skilled and dependable hands.
Avondale, PA | Chadds Ford, PA | Centerville, DE | Chester Heights, PA | Concordville, PA | Glen Mills, PA | Hockessin, DE | Kennett Square, PA | Landenberg, PA | Marshallton, PA | Oxford, PA | Villanova, PA | Rosemont, PA | Bryn Mawr, PA | Gladwyne, PA | Malvern, PA | Paoli, PA | Chester Springs, PA | King of Prussia | Exton, PA | Phoenixville, PA | Broomall, PA | Newtown Square, PA | Unionville, PA | West Chester, PA
New Jersey
Swedesboro, NJ | Penns Grove, NJ| Carneys Point, NJ | Pennsville, NJ | Woodstown, NJ | Mullica Hill NJ | Paulsboro, NJ | Woodbury, NJ | Glassboro, NJ | Deptford, NJ | Washington Township, NJ | Gloucester County | Salem County
Delaware
| Wilmington, DE | Hockessin, DE | New Castle County, DE |